Wherever cats appear, they immediately fill the atmosphere of the place with a sense of magic and home comfort.
That's why English parks with giant purr-shaped topiaries are so appealing.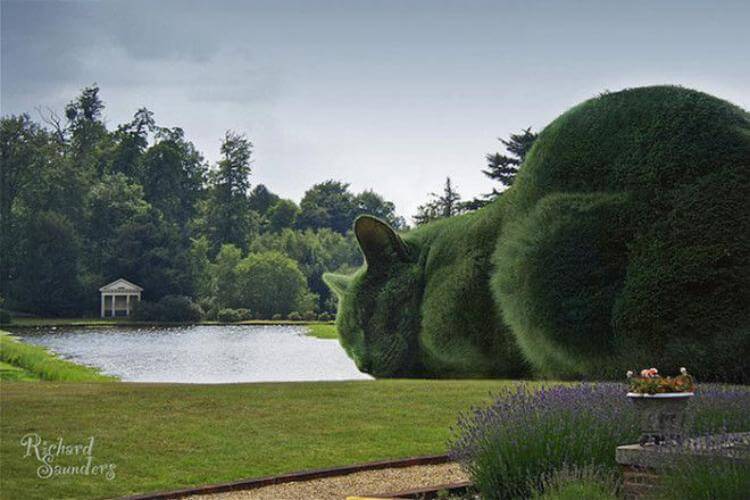 Green topiary in the form of huge cats.
Bushes in the shape of cats – the creation of British artist Richard Saunders. A few years ago, in one of the parks, he saw several bushes trimmed in the shape of air clouds. I looked closer, and now the cloud has become like a cat. So Saunders had the idea to create such an unusual project.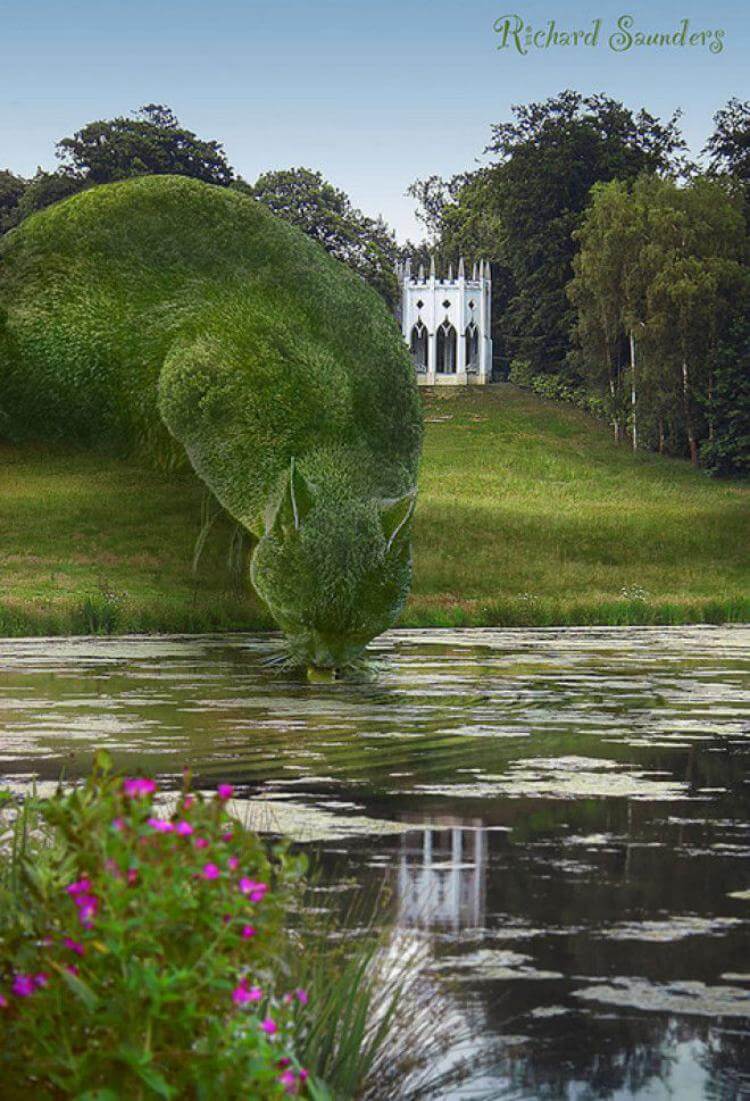 The cat bushes are the work of artist Richard Saunders.
Saunders himself is a huge fan of cats. He is now over 70 years old and for many years a cat named Tolly of the Russian Blue breed lived next to him. It was he who became the model for Saunders' topiary.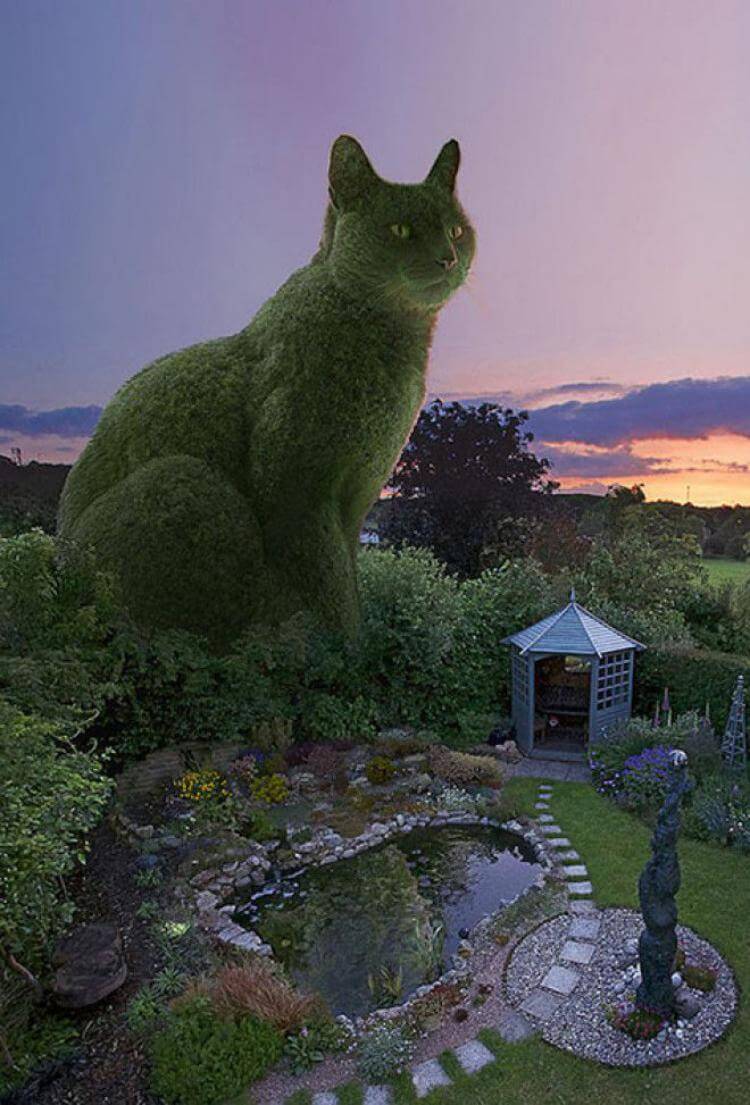 As soon as the first photos appeared on the Internet, they won the love of millions of people around the world. Saunders was asked where to find these giant bushes. The surrealist artist immediately explained that these were not real works of art, but digital drawings. Despite the fact that the author of the project constantly explains that one should not cherish the dream of seeing these cats in reality, many Facebook users still sincerely hope to find magical places.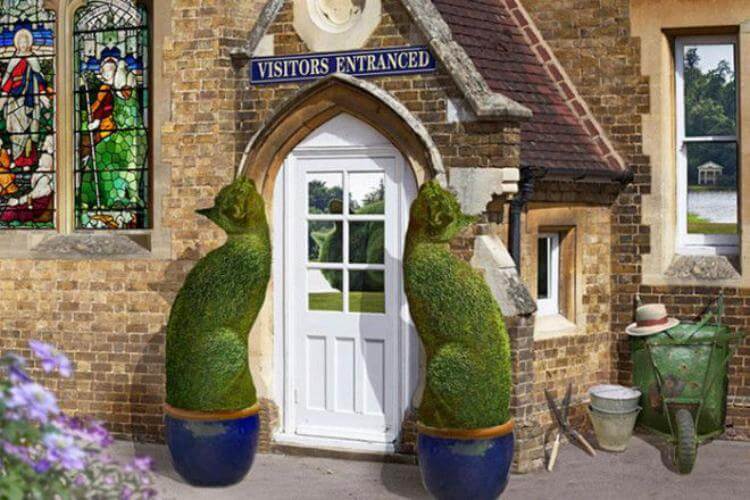 The landscape photographs that Richard Saunders works with were taken in different parts of the UK. Of course, it's nice to spend time there, but you shouldn't count on meeting a huge one.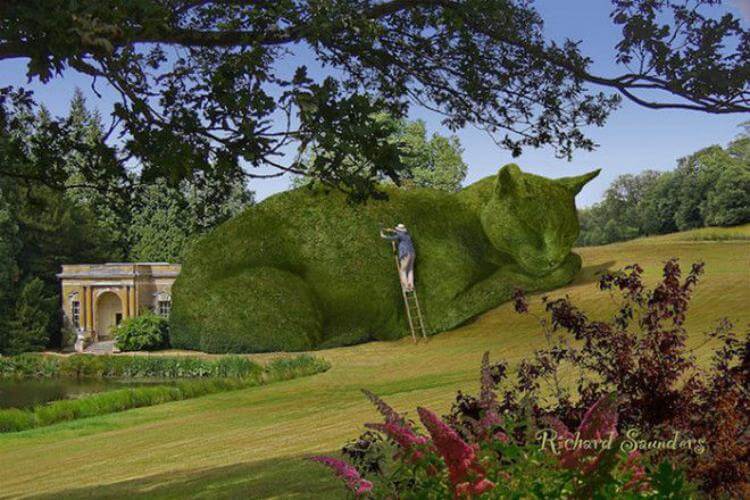 Bushes in the form of cats in UK parks.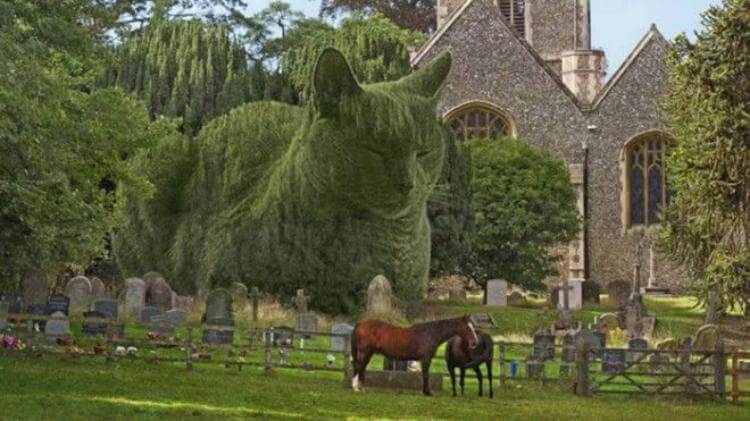 Purrs that have conquered the Internet.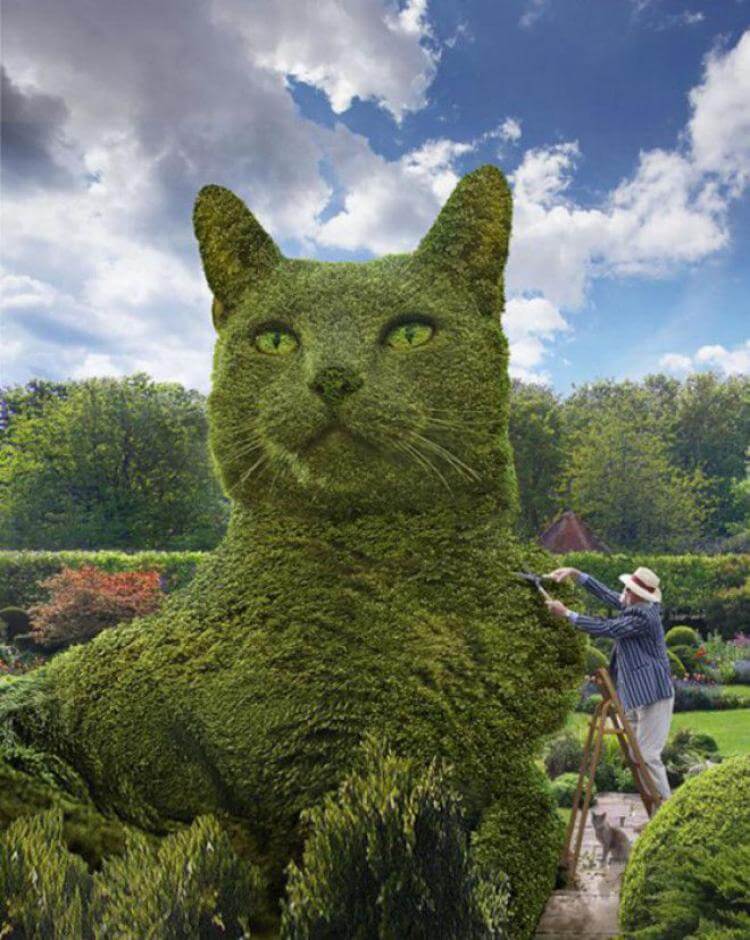 Digital illustrations by British artist Richard Saunders.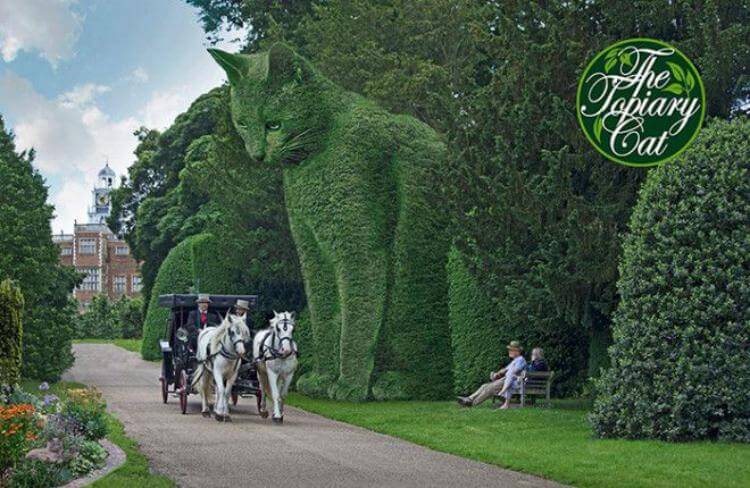 The cats in the photo look like real cats.