Thailand is famous for its markets. In every corner, there are stalls of food, fruit and vegetables, fish, fresh flowers, animals, clothes, antiques or any other object that can be sold. Their color and originality have made the markets one of the main attractions for tourists visiting the country.
But there is a particularly particular and yet still little frequented market: Mae Klong. Located 90 minutes from the capital, it is known as the market on the railway tracks, the name perfectly describes its essence. And this is what at first glance may seem like a perfectly normal retail space, but its stalls are located on the train tracks.
The market operates normally on a daily basis, changing its activity for only a few minutes, several times a day. The powerful sound of the horn warns those present that the locomotive will soon arrive: the sellers have time to remove the protective awnings and the products placed on the rails with quick and precise gestures.
A few seconds later, a train appears in the background, twirling inside the Talad Rom Hub – the real name of the market – under the astonished gaze of foreigners and the indifference of locals accustomed to these maneuvers repeated eight times a day . The schedule of this particular railway includes four flights in each direction.
The market, which remains open from dawn until 5 p.m., coinciding with the arrival of the first and last train at Mae Khlong station, has stalls selling fruits, vegetables, meat, fruits sea, flowers and clothes. Don't expect to buy souvenirs. They simply don't exist.
You are probably wondering how the train can cross the market. The answer, while surprising, is actually simple: the construction of the railroad in 1905 was supposed to end the market. However, the refusal of the sellers to leave the premises means that the authorities prefer not to deviate from their plans and let the railroad pass through the market.
Thai markets have become major tourist attractions, so foreigners generally have no problem communicating with traders. However, Mae Klong market is not like that as it caters exclusively to local customers.
Although it remains open during the day, it is nevertheless recommended to go there early in the morning to avoid the crowds, the heat and the smells that we Europeans are not used to.
> >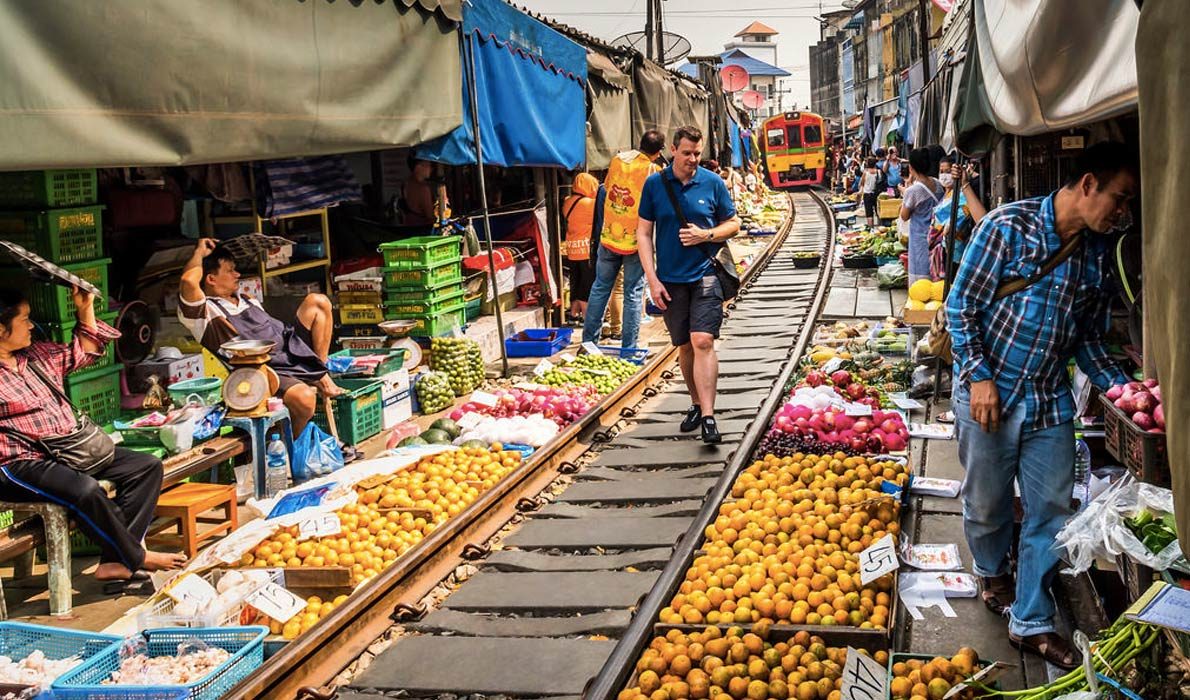 > >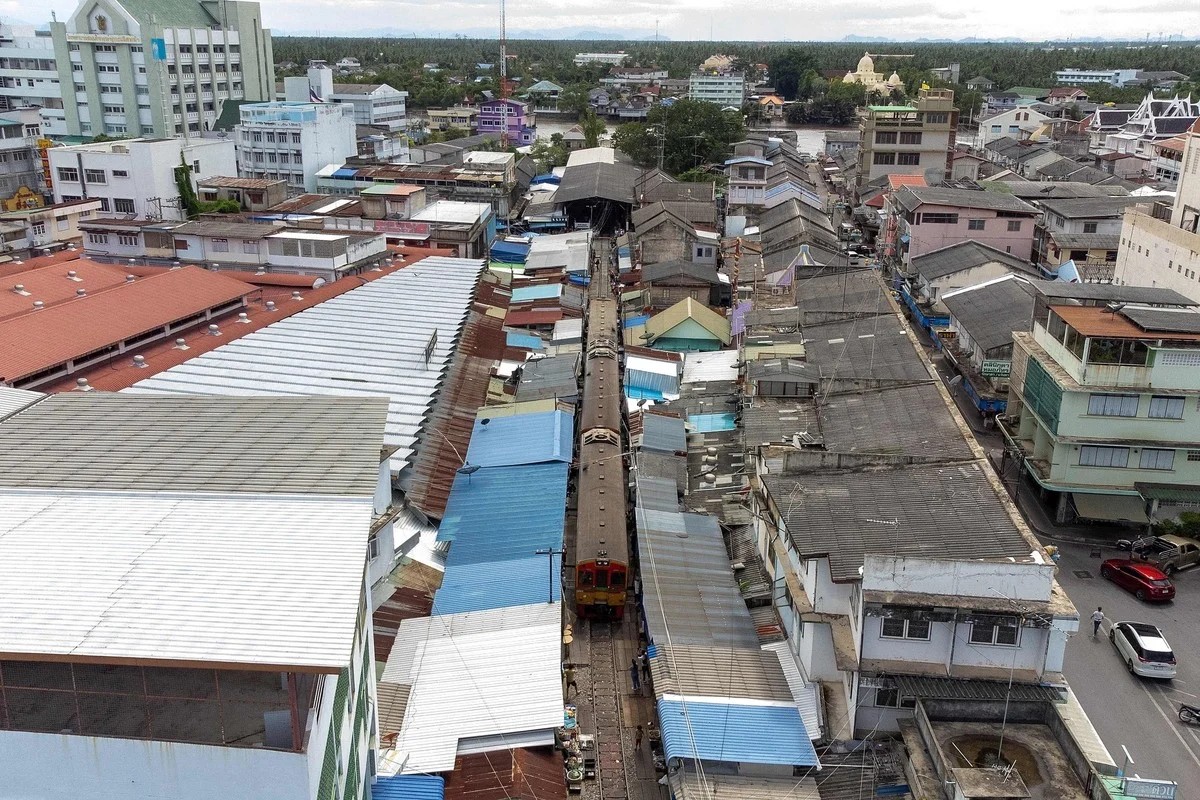 > >