A quirky home in the upscale Hillsboro, California neighborhood has been for sale for a year now. Known to San Francisco residents as "The Flintstone House" due to its distinctive interiors and exterior design, the home was originally listed for $4.2 million.
Even from a distance you can guess that the Flintstone House is an unusual piece of real estate.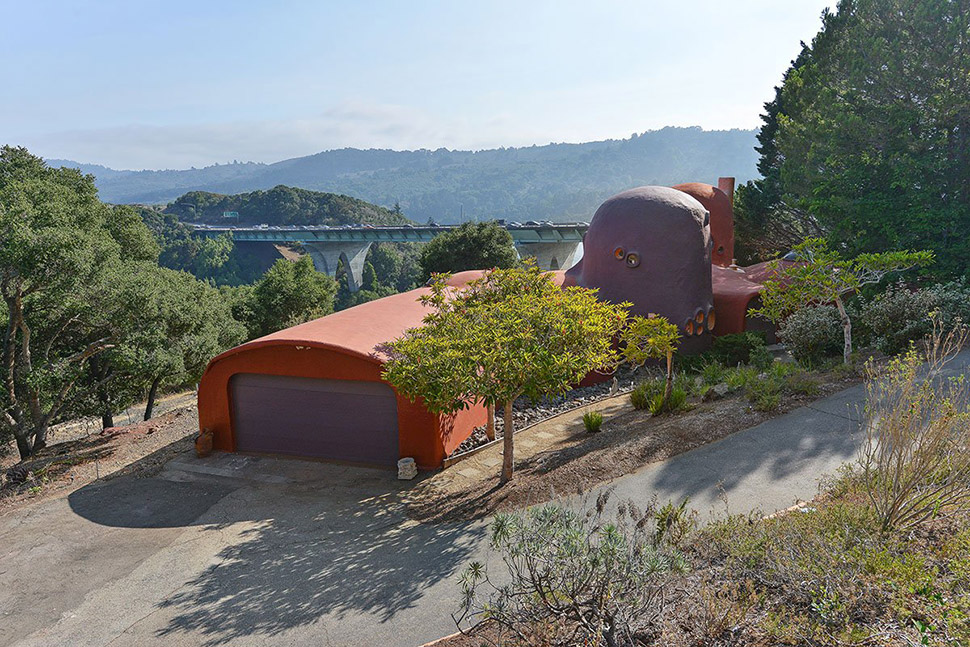 It is made of concrete painted in orange and purple, although in 1976, during the construction of the house, it was white. ՛
This odd shape was achieved by spraying shotcrete onto a metal reinforcement and wire mesh frame, which was held in place with balloons commonly used in aeronautics.
This gave the house a prehistoric and bumpy look, which is why it was nicknamed the Flintstone House in honor of the popular animated series.
The single-family home is adorned inside with unique tiles and artwork that matches the exterior of the building.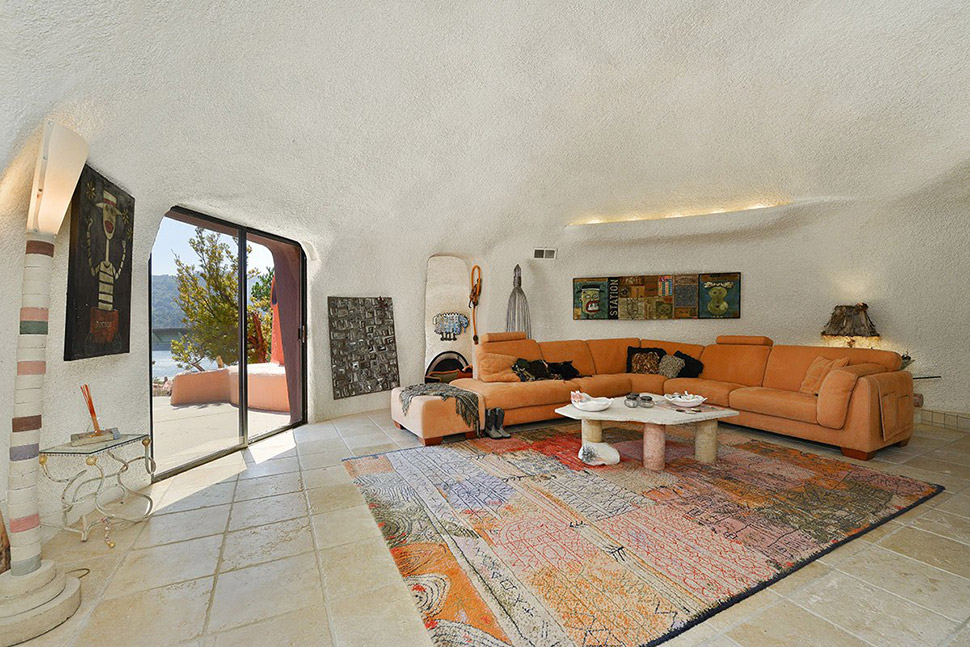 Even the color palette of the interior matches the color of the exterior walls. There are custom caps everywhere.՛ The house was dilapidated in the 1980s, but was repaired and renovated after a mountain runoff damaged the foundation. Then the house changed hands. In the center of the kitchen there is an island, which is attached to the roof of the house, equipped with a window for the penetration of sunlight.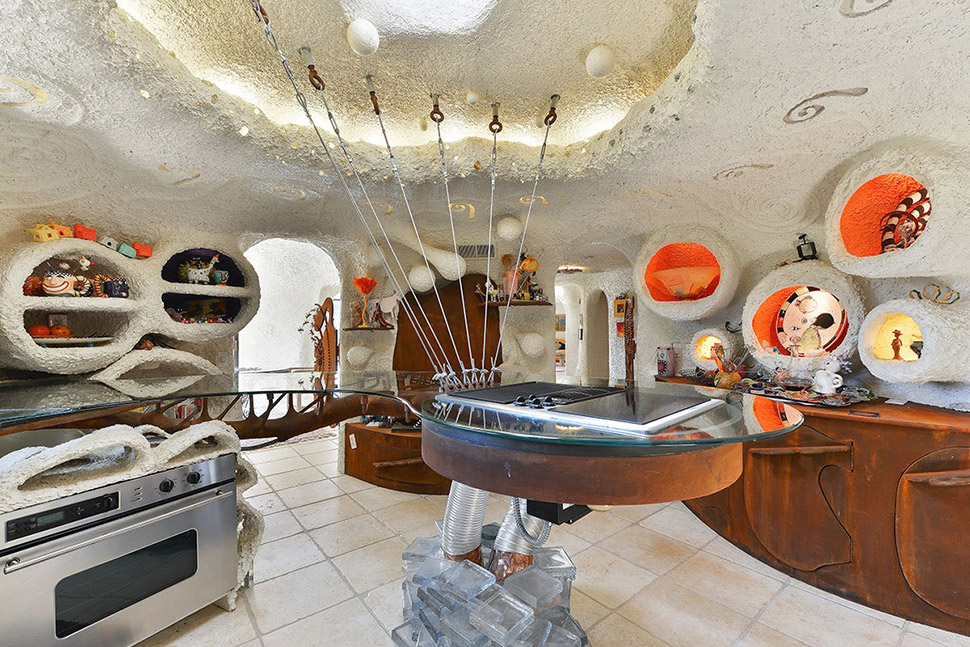 Despite the primitive appearance of the house, it has all the necessary equipment.
The house has become the target of attacks and criticism due to its experimental design.
Many call the house an eyesore, while others are just curious to know what's inside.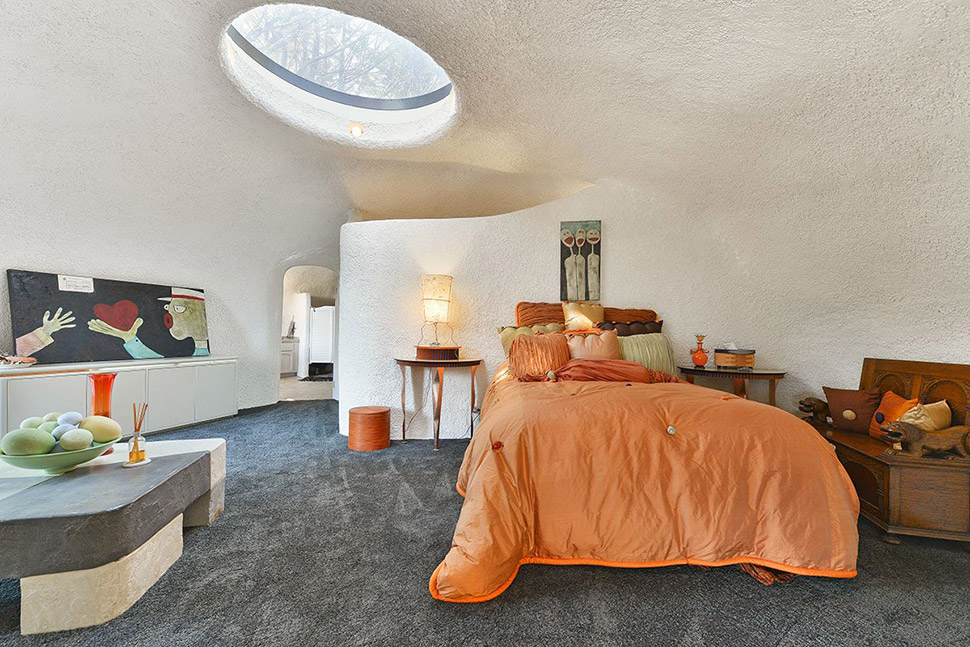 Since 1996, when the current owners bought the house for $800,000, the criticism has only intensified.
They are the ones who repainted it from white to orange and purple.
Whatever people say, the strange house has become a landmark in the suburbs of San Francisco.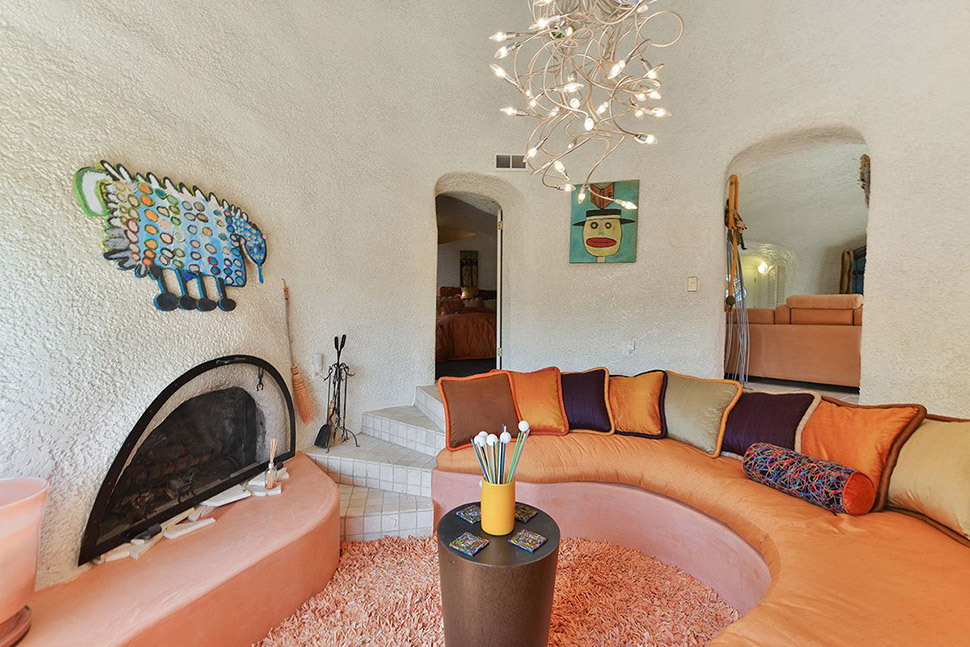 Many celebrities are said to have lived there, owned it, or tried to buy it.
Among them are director George Lucas, actor OJ Simpson and Silicon Valley investors.
The house went on sale in September 2015 for $4.2 million, but was never purchased.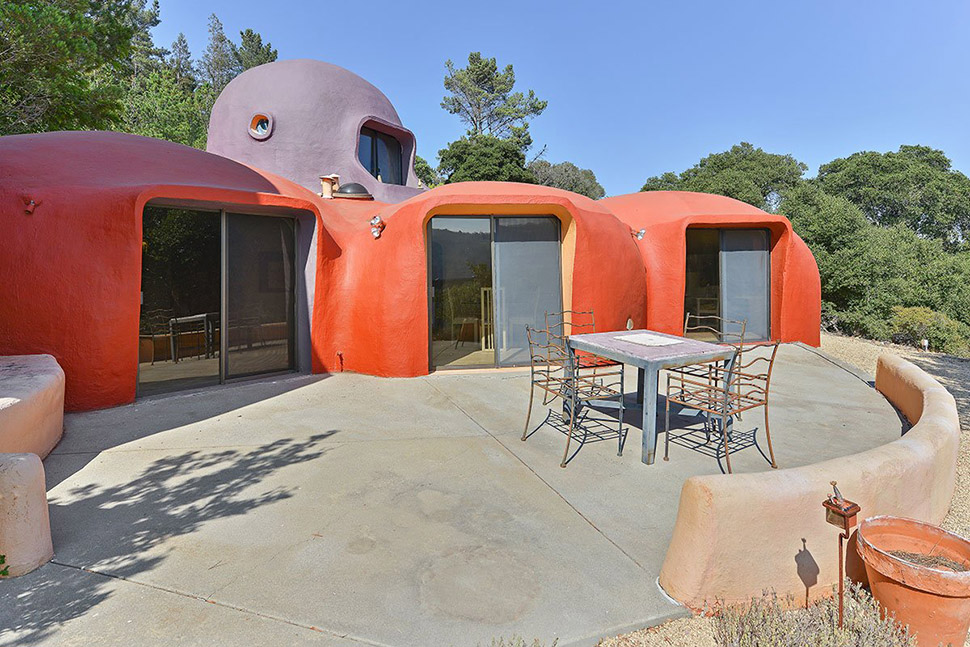 The price was recently reduced to $3.2 million. This is the second fall in property prices in less than a year.
Future owners will receive a three-bedroom house with 250 square meters of history.