Picking up litter from the beach should be reward enough on its own. But one picker walked away with a bonus after finding a real wooden treasure chest.
The chest found by Jenny Fitzgerald contained approximately 100 old coins, gems, a rusty pocket watch and a ring.
"I have never found anything like this on the beach before. I usually look for sea glass and shells so this was amazing," said Ms Fitzgerald, 38.
She found the treasure between Kart Gap and Happiesburg on March 20 with a beach clean-up team in North Norfolk. The 10-inch box was at the base of a low cliff, hidden behind a sandbar.
Ms Fitzgerald believes the chest is from a recent fall off a cliff. "It was covered in sand but is in pretty good shape considering its age," Jenny said.
Her husband, James, 40, an IT consultant, helped her bring the 3-pound trunk back to Norwich, where children Harrison, 9, and Darcy, 6, helped clear the sand using old toothbrushes.
They also found an ornate perfume bottle, an iron key, and a silver match engraved with Ernest's name.
The chest has been handed over to Norfolk County Council and may be turned over to the coroner to determine who owns it.
Ms Fitzgerald added: "The Discovery Liaison Officer thinks this discovery has more historical value, but my kids think they'll be rich.
"They were imaginative. Harrison thought it was a dream. He wants the best Lego set."
> >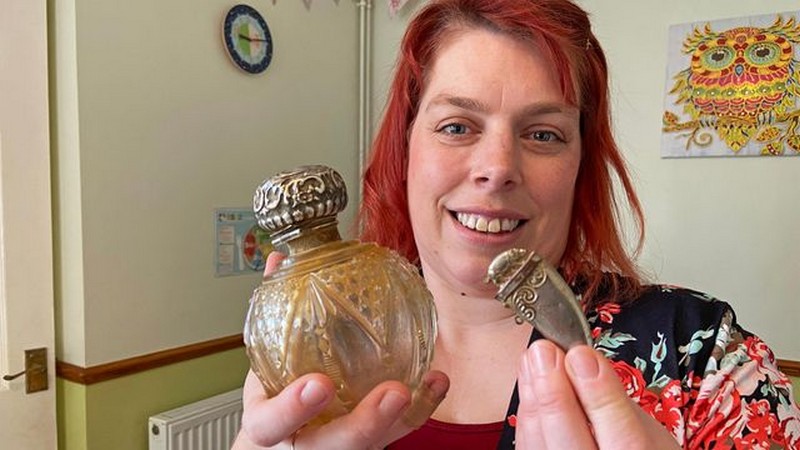 > >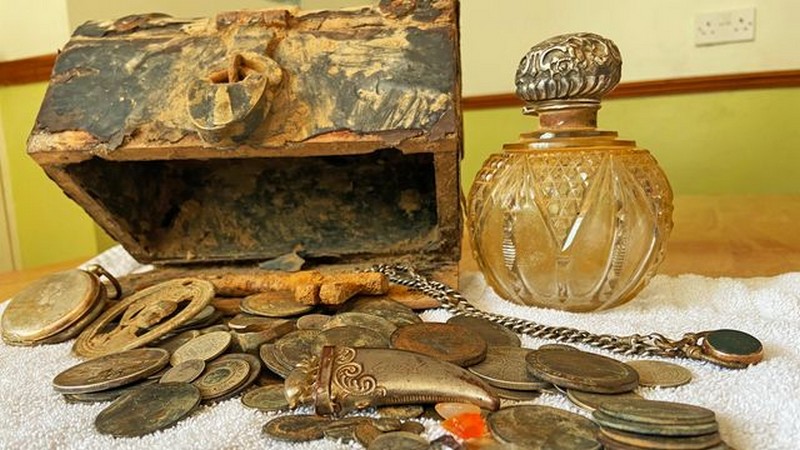 > >