Five white terraces are stacked on top of each other so owners can move vertically and experience different scales of the surrounding landscape.
The voids between them create a space for man and vegetation, permanently hidden or open, forming the illusion of an interior garden or an exterior house.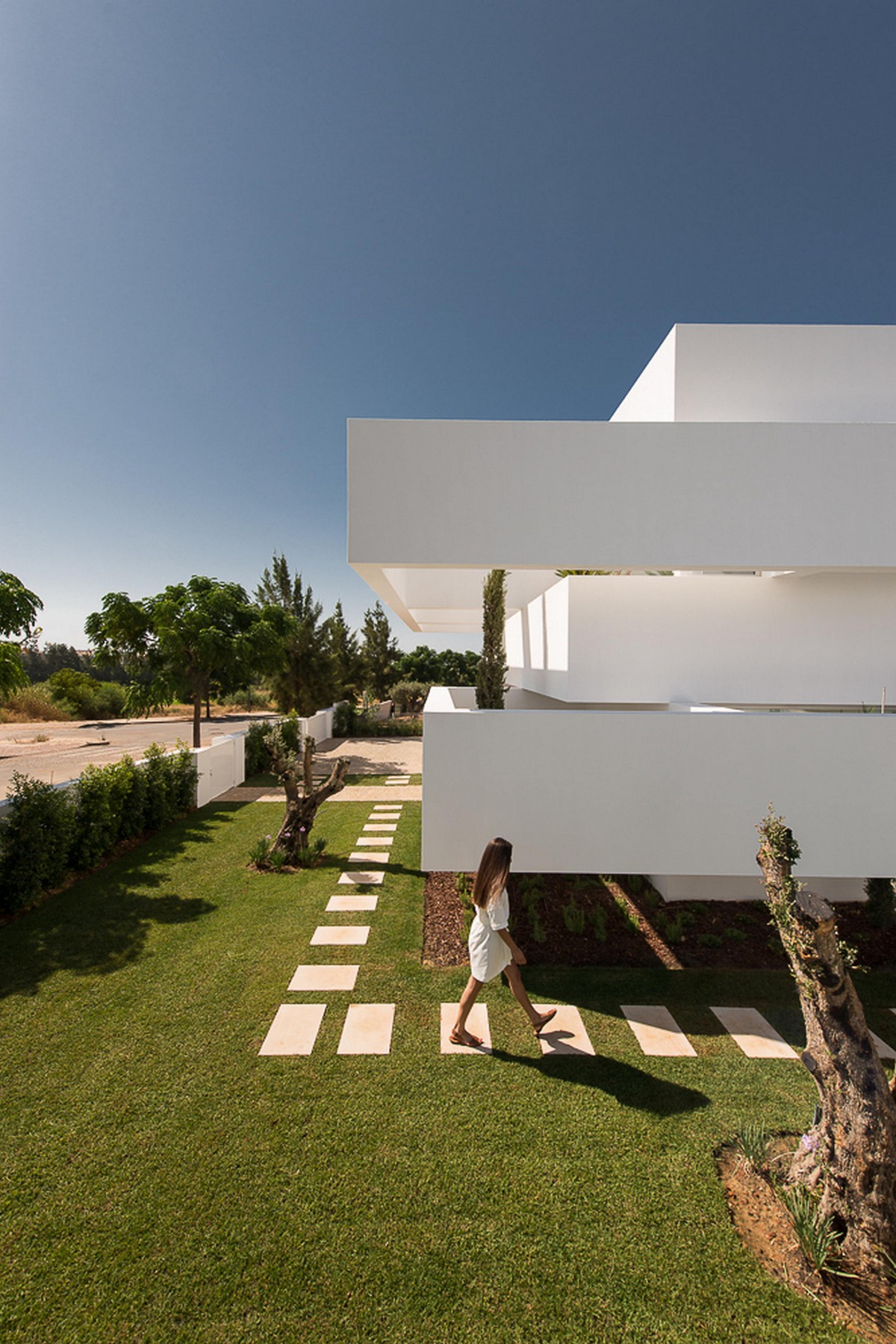 The golf course is bordered by vacant lots for mansions and scattered trees of varying types and heights.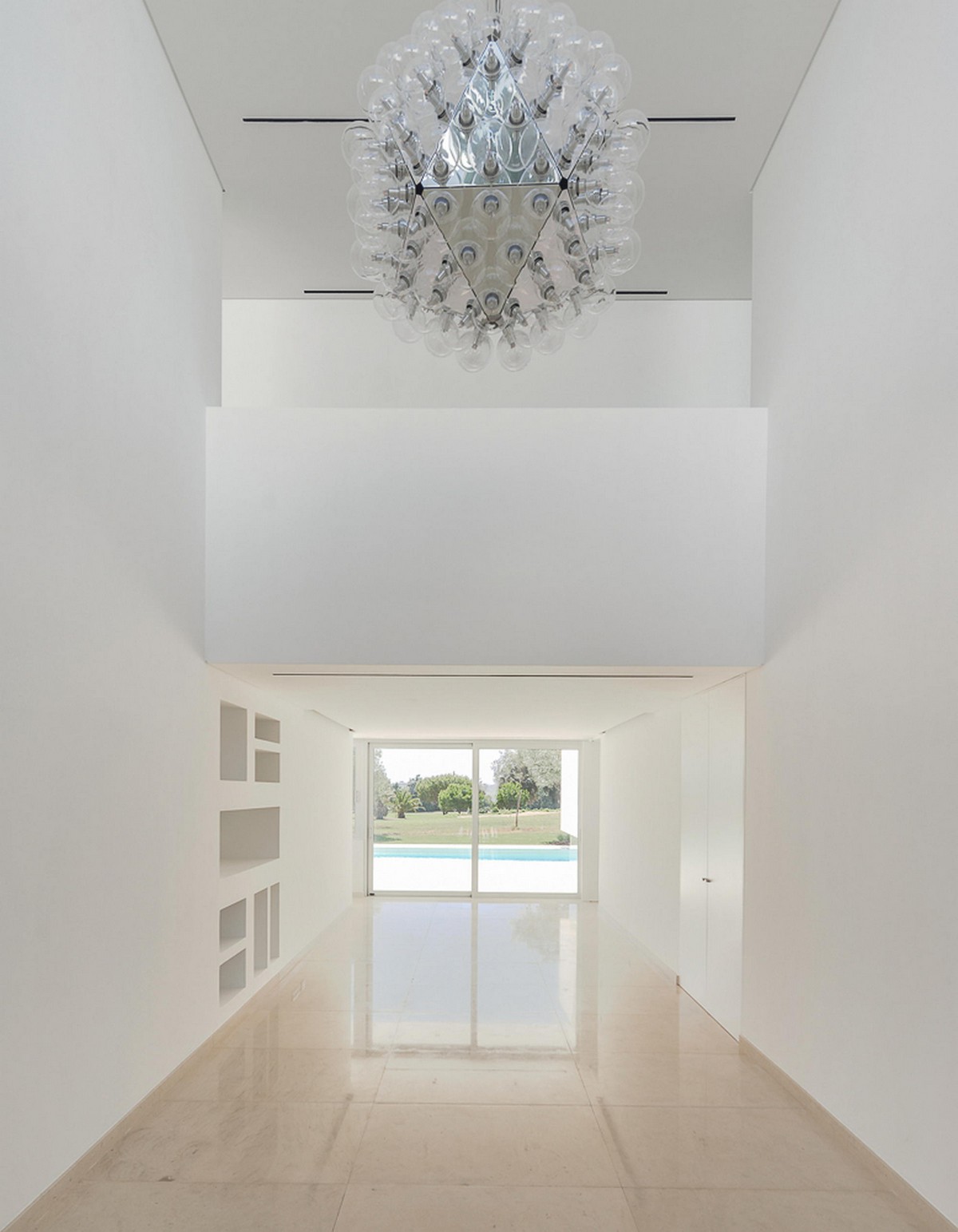 At ground level, the expansive lawn is interrupted only by sandpits and low vegetation.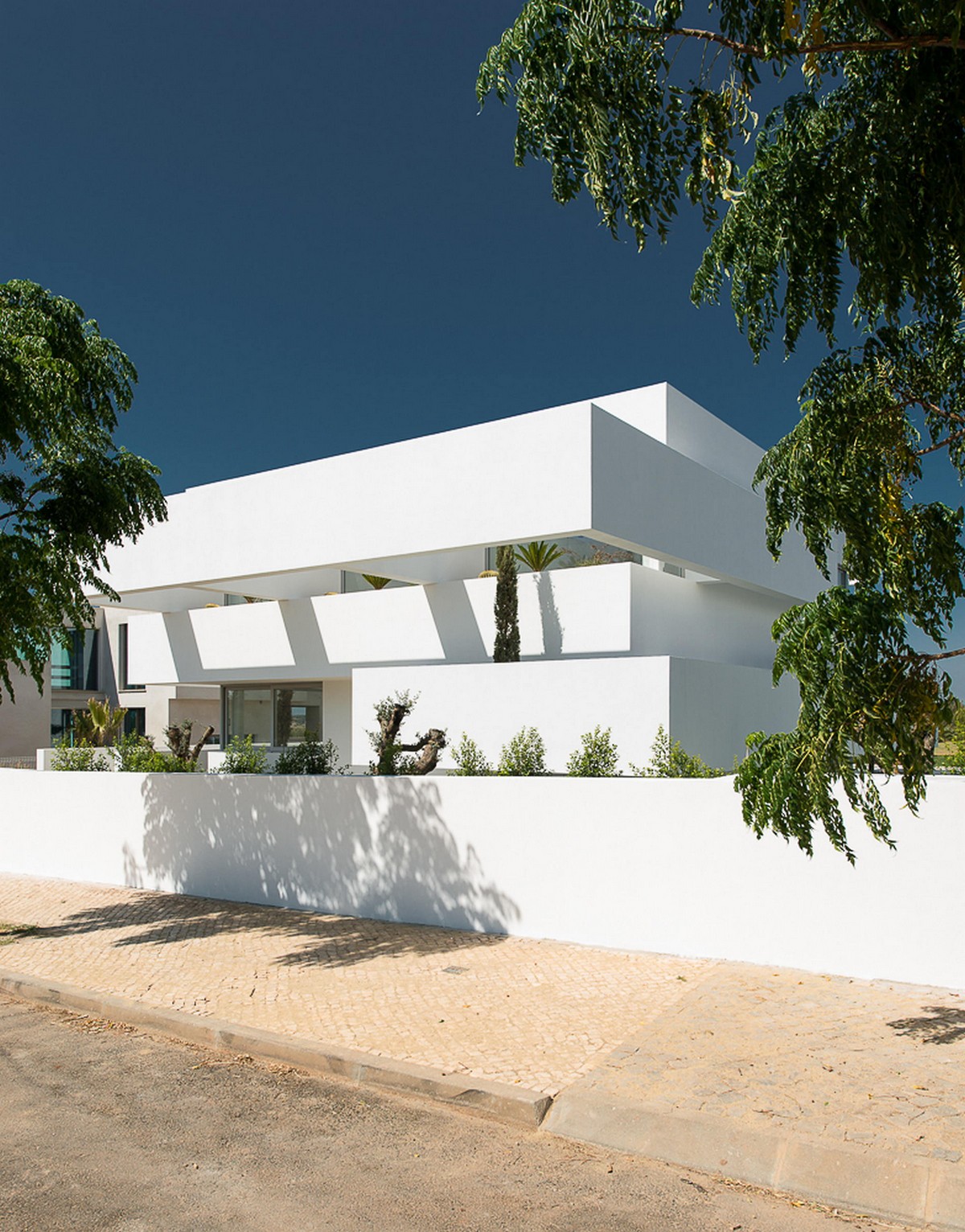 Above, between the foliage of the treetops, there are distant views of the ocean (to the south) and the mountains (to the north).