Małopolskie Karnizy Cottage is a design house, but at the same time durable and timeless, as it is firmly rooted in tradition. When designing the house, the architects followed the rules provided for in the urban and development plan, which only allowed a one-story house with a gabled attic. Despite the restrictive regulations, the authors managed to create an interesting structure of the building, they creatively used the relief of the scenic area and identified up to five different levels that legally fall under the definition of a two-story house .
The basement on the side of the entrance and the entrance to the garage is connected to the existing ground floor. The level then tilts slightly, revealing the inner highs to a magnificent view. A little lower, just at ground level, is the lounge area. In the central part of the living room, where the fireplace was placed, a multi-step difference is formed. It cuts through the glass and continues outside to form a modern arcaded staircase, a dynamic stylistic accent that seamlessly connects the massive ground floor to the shape of the soaring attic pediment.
The first floor, designed in the Art Nouveau style and fully glazed on the south side, has been finished with weathered and aging natural wood, as in the historic houses with cornices. The contrasting and expressive shape of the attic has been finished using a modern material, Ruukki Classic roofing sheet, which defines a precise architectural detail. The minimalist attic network, enclosed in a puristic triangle and covered with roofing sheeting, creates a distinct archway that protects the house from sun and rain. On the south side in the attic is the interior of a picturesque bedroom, open to the ridge, and on the north side – a two-level study with a mezzanine at the top, already on the fifth level.
> >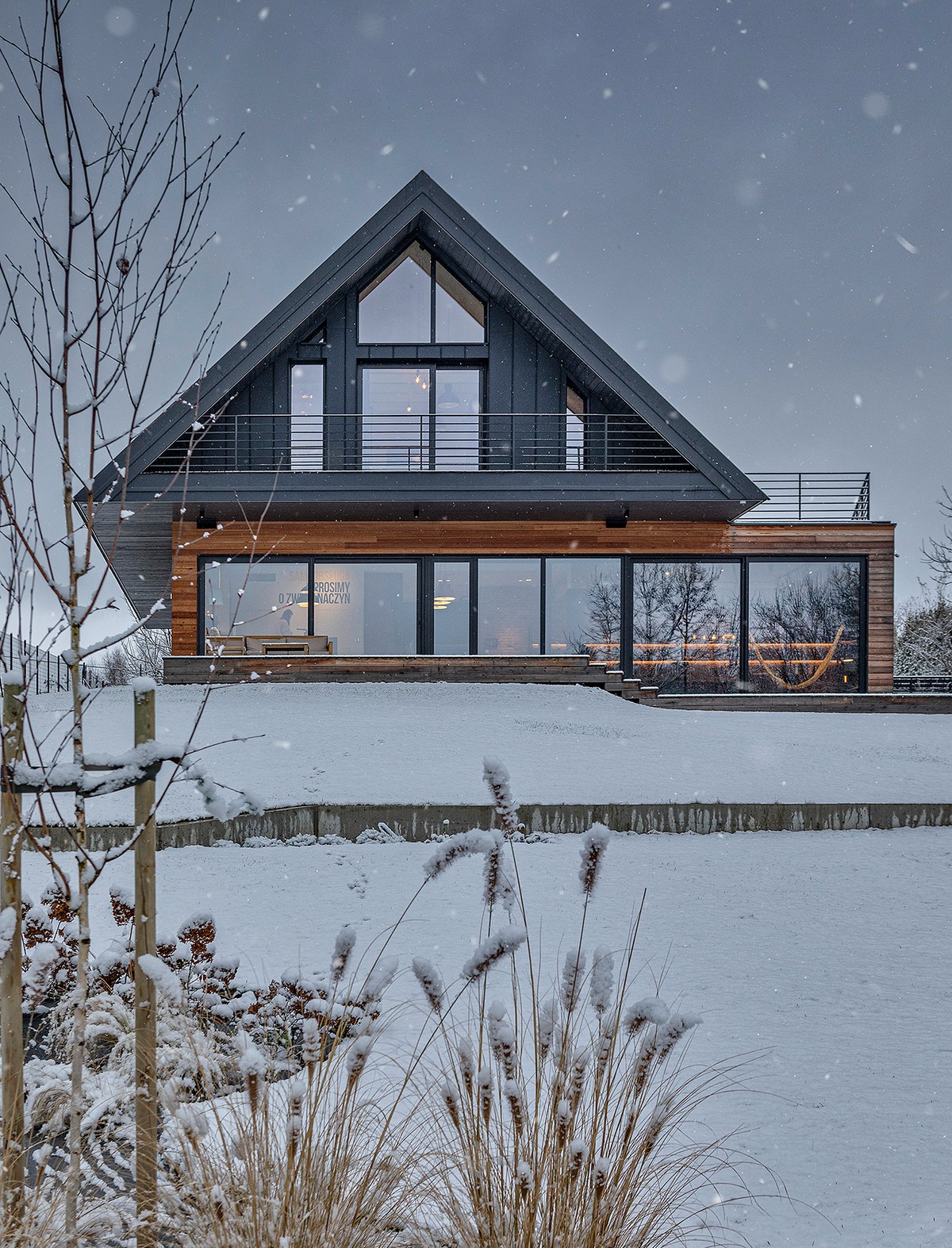 > >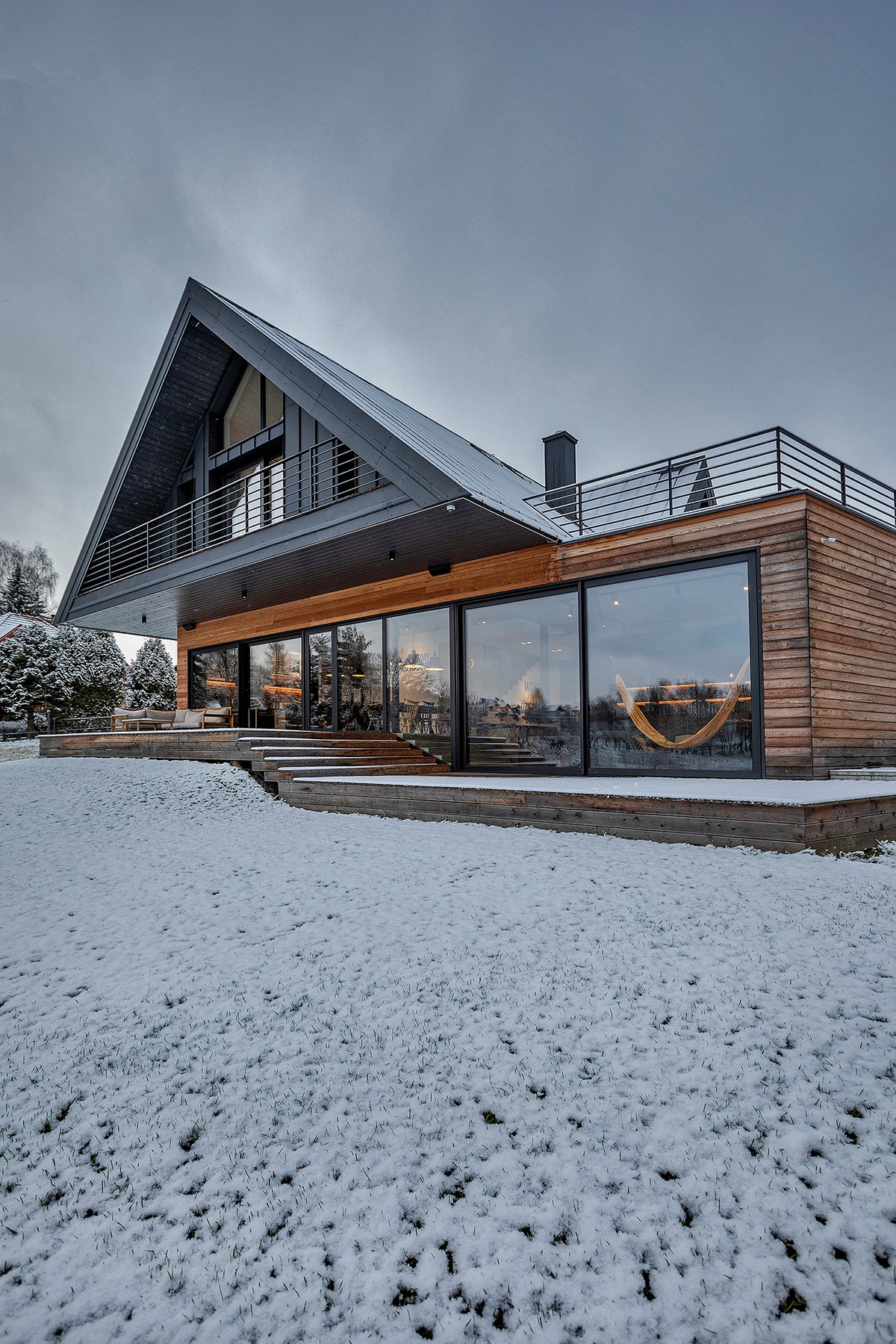 > >