Jet Capsule is an Italian company that has developed an unusual concept of a futuristic barge. The company first specialized in the construction of small yachts. But Jet Capsule decided to stray a bit from the usual yachts and make a houseboat that looks like the planet Saturn. The development will consist of two floors: one will be above the water, the other will be submerged.
> >
The name given to the concept sounds like UFO. The barge has a diameter of 12.5 meters. On the deck of the ship-house, a small garden at the front, a watermaker, wind and hydraulic generators, an electric motor that works thanks to solar panels have found their place.
> >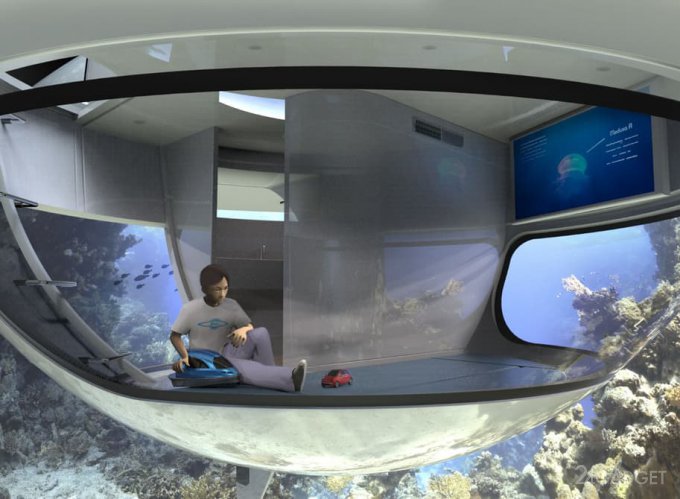 The speed of the houseboat is about 6.5 m/s, not too much, but enough for a pleasant drift through the expanses of the sea. Each hemisphere-shaped floor is made of very resistant fiberglass. The upper floor is equipped with a small cozy kitchen and a living room.
> >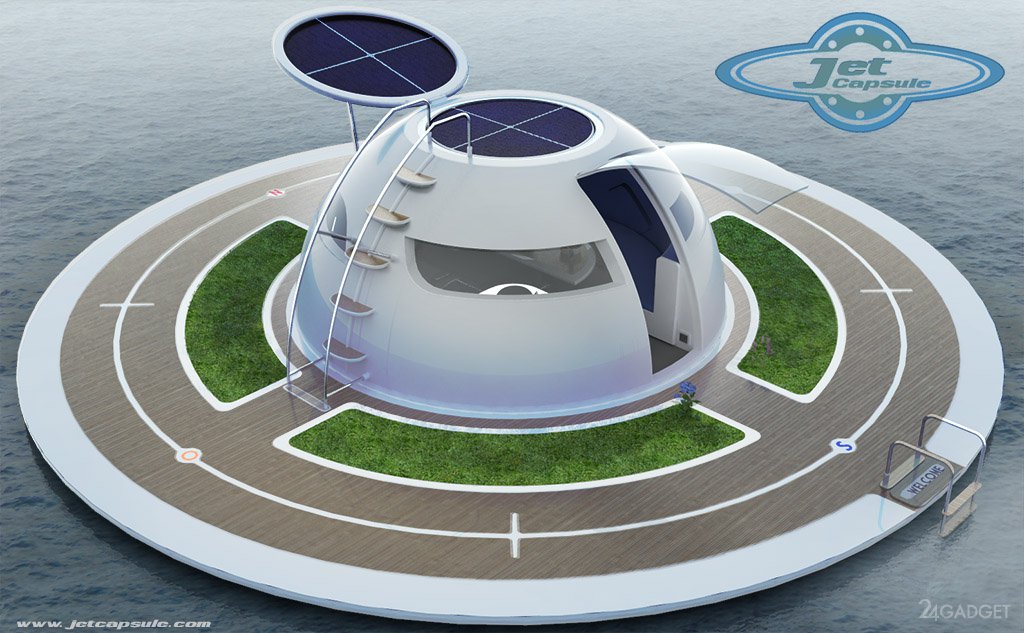 Also on the first floor are the ship's steering wheel and control system. The underwater floor consists of a bathroom, a toilet and a bedroom with a huge bay window overlooking the magnificent underwater world. The interior decoration of the premises is carried out individually for each client.
Jet Capsule is currently seeking investment to help build the first working prototype of a futuristic home. The estimated cost of the ship fluctuates around 800 thousand dollars.