When the words "paper" and "art" appear in the same sentence, we most often imagine collages or origami. However, there is another little-known direction – quilling. Works in this technique are created on one plane only with the help of narrow strips of paper and glue. Illustrator and paper artist Yulia Brodskaya, who uses these simple materials to create unique and truly painterly portraits, told Arthive about the intricacies and intricacies of her work.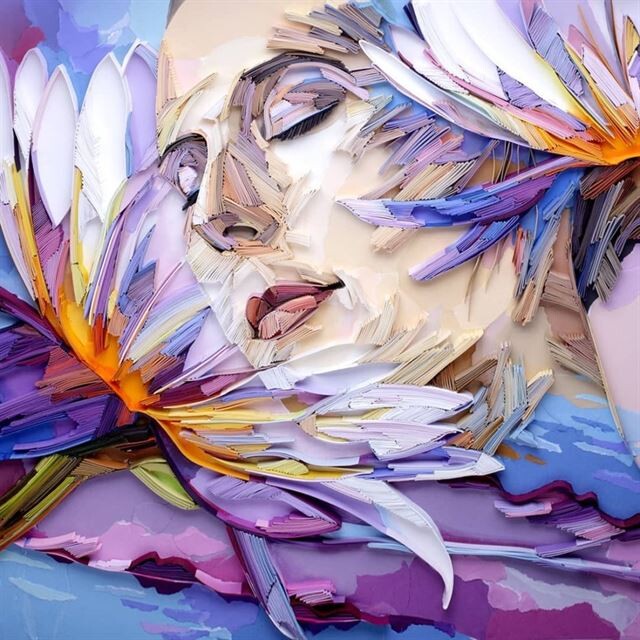 She started her career as a graphic designer and illustrator, but very quickly she decided to abandon computer graphics and devote herself entirely to paper art. Its technique differs from traditional quilling because it often uses several basic shapes. Julia's work is more like drawing with paper. During her student years, she worked with many different materials, but neither paint nor crayons inspired her so much: "It is really mine, and I never get tired of it. When you find something you like, you feel it immediately.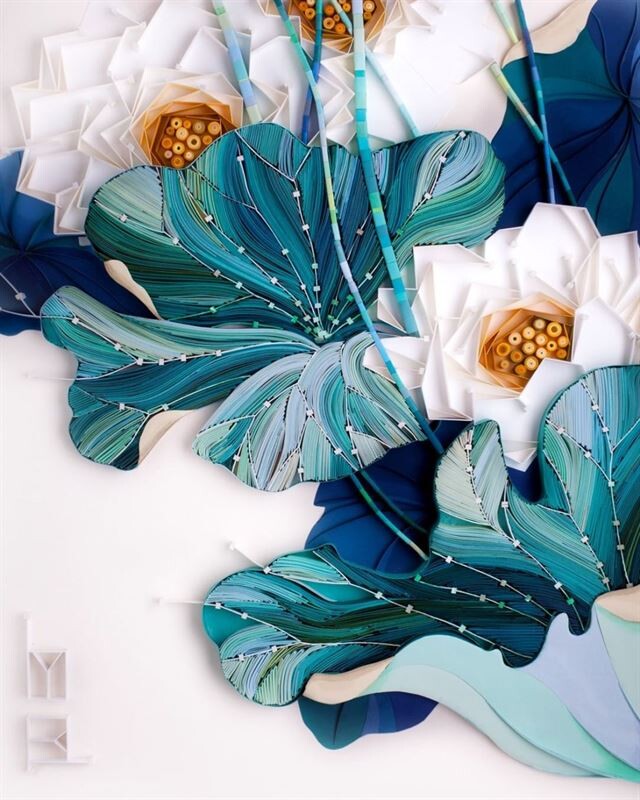 Working with paper is quite a laborious process that takes a lot of time. Julia devotes about 5 to 7 hours a day to it. For each work, she draws detailed sketches in advance to get a clear idea of ​​how the finished canvas will look. One of the difficulties of this work is that the strips of paper already attached are difficult to remove or replace without damaging the support. Another difficult test, according to Julia, is the search for the right colors and shades. But the main problem is time: "The work takes a lot of time. I have so many ideas and it frustrates me that I can't bring them to fruition fast enough. Also, I sometimes get tired of working in the middle of the process, in which case I pause to look at it with fresh eyes later.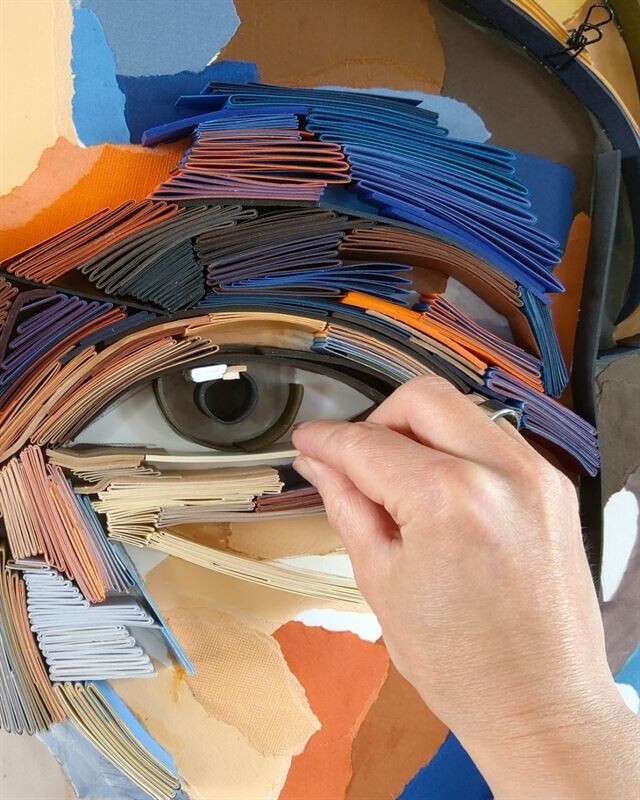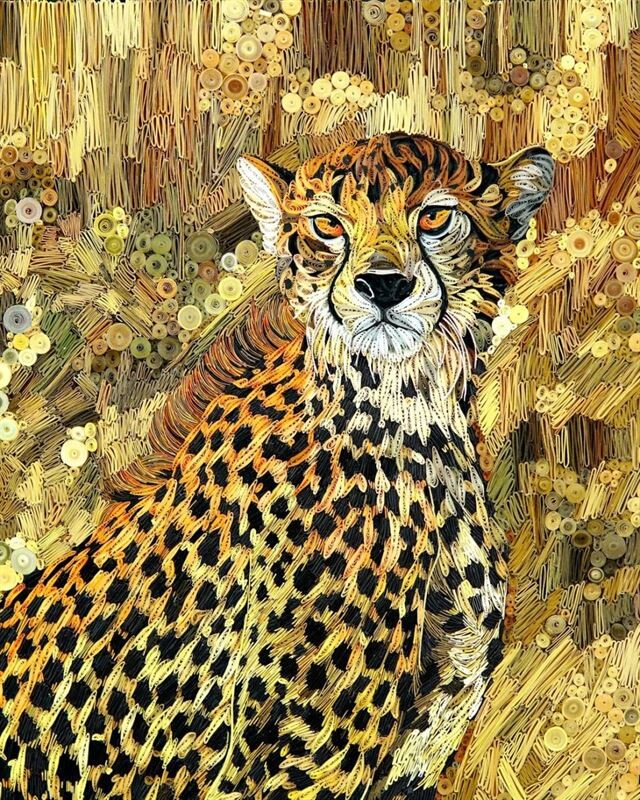 According to Yulia, anyone can quill, but the result does not depend only on constant practice: "I never studied this technique, I just cut strips of paper and started creating my work. It's not about technique, it's about colors, composition and the time spent creating the work. These are universal artistic skills, and paper is just one material you choose. I spend long hours at work because I really like it, without setting a goal to practice. Technique and style evolve over time."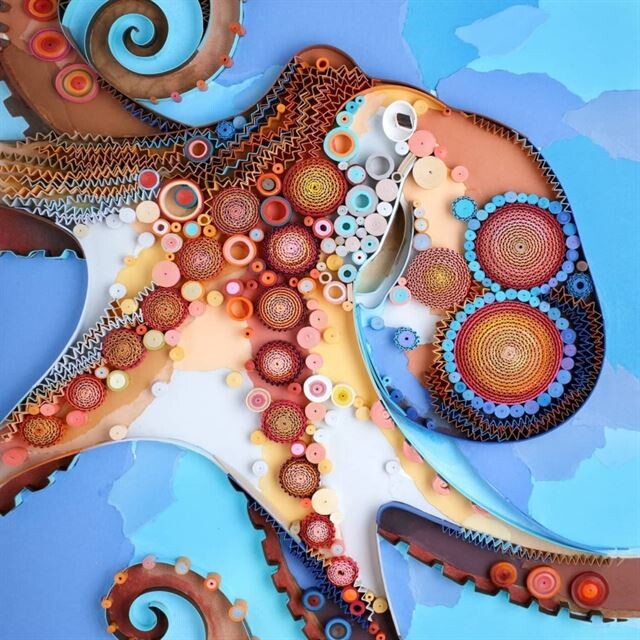 Depending on the complexity, size and level of detail, a job takes Yulia from a few days to a few weeks. On her website, she writes: "When I am working on a large, complex piece (like portraits), I try to distract myself with audiobooks, music, films in the background. I do this to quell thoughts that need to be avoided, such as "There's no end to this" or "Things are moving too slowly." So, when people ask me how long the labor lasted, I usually answer: "Fortunately, I don't know.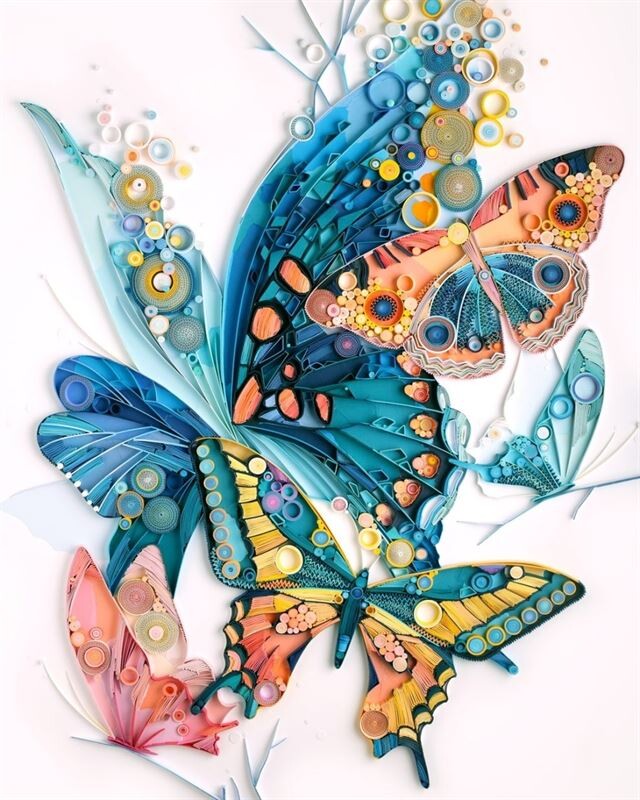 According to Yulia, in the beginning, creating portraits caused her some difficulties, because it is not easy to make the characters look like real people. Looking at her amazing works, it's quite hard to believe, because even using colors that are unusual at first sight, Yulia creates truly vivid portraits full of emotions. Most of her characters are figments of the imagination, although sometimes she portrays real people, but she comes up with a new story for each of them. Julia's portraits are mainly dedicated to the elderly: "I am fascinated by the way a person's life is written on their face. I look for unusual ways to portray older people in a dignified way by depicting them with bright colors. In addition, paper is an excellent material for creating pleats.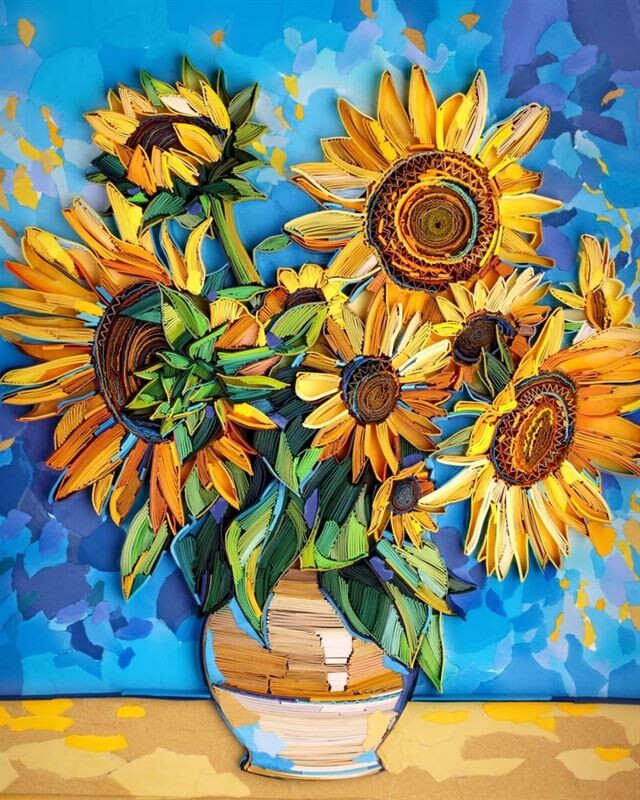 Some of Julia's portraits are reminiscent of the paintings of Vincent van Gogh, however, according to her, she never used the paintings of the great Dutchman as a source of inspiration. Julia calls Gustav Klimt her favorite artist. In addition, she is now seriously passionate about traditional Japanese art.