Garden of flowers and butterflies in Dubai suburbs are new parks created in close proximity to each other. Dubai garden of wonder is a unique flower park spread over an area of 6.7 hectares in Dubai. About 45 different types of flowers are planted here. Most of them were specially brought to Dubai so that the creators of the garden of wonder could realize their project.
Designers from different countries have developed various landscape projects, some of which claim to be inscribed in the Book of Records. For example, a 10-meter pyramid of flowers rises here, and an 800-meter wall of real plants is also built.
> >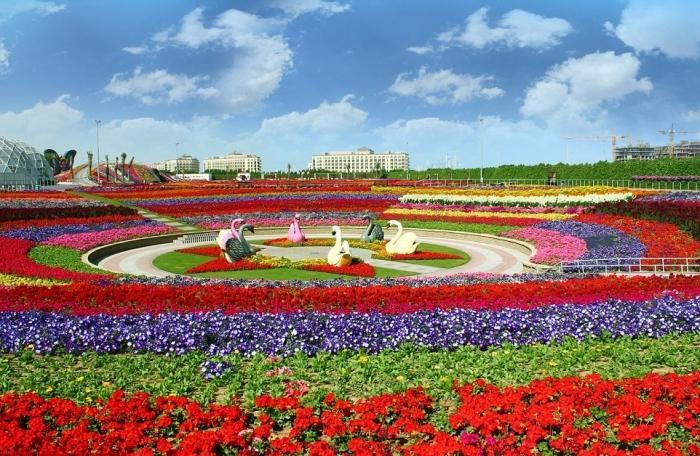 To make such a garden possible at all, the best landscape designers from the United States, Europe and, of course, the UAE them have invested their work and talent here.
> >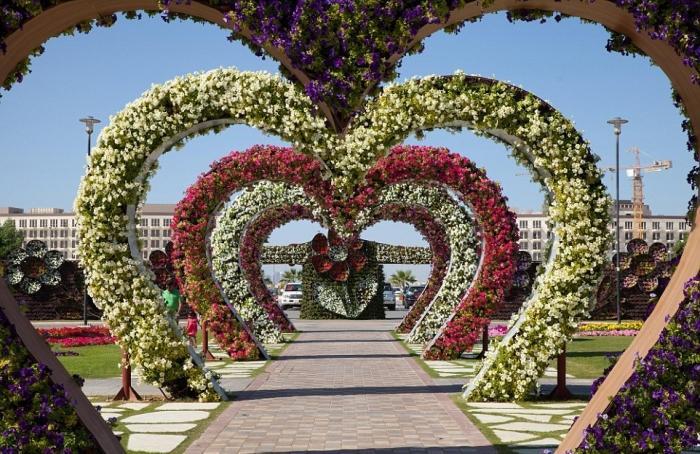 Hundreds of workers twice a year re-create the exposition of the park, embodying more and more new ideas. Therefore, having arrived in one year, you will find some compositions, and six months later – completely different ones and the more interesting. In the Dubai garden of wonder petunia was mainly used. Also, the compositions were complemented by such varieties as geranium, coleus, calendula and many other plants.
> >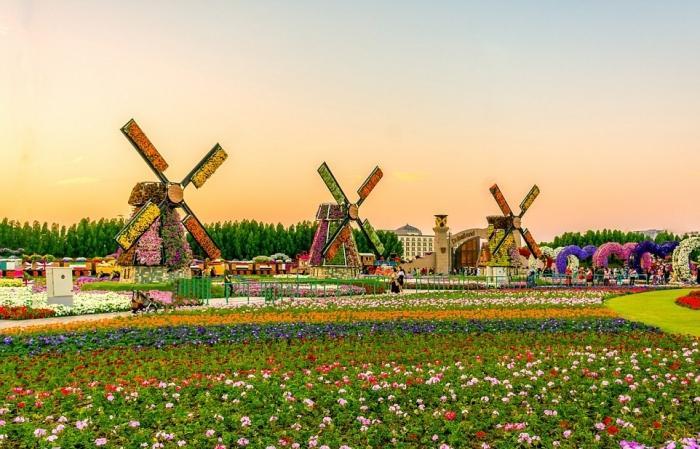 A drip irrigation system is used to water the garden. In a nutshell, this means that plants are not irrigated from above, as we are used to seeing, but underground irrigation is used, when droppers are initially brought to the roots of flowers.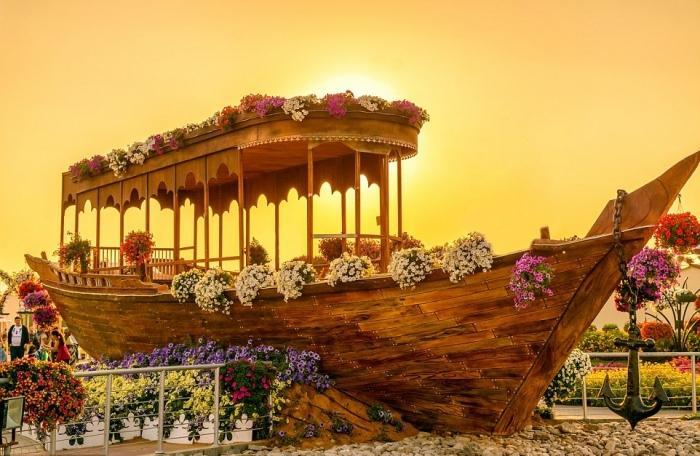 This method saves both water and electricity. By the way, waste water is used here for irrigation. The Garden of flowers is also unique in that it was laid out in a bare waterless desert. Project leader says the striking, vibrant garden is a great example of how to green up the desert by reusing wastewater.
The Dubai garden of wonder is only closed during the summer months when the UAE experiences extreme heat. The rest of the time the doors of this attraction are open to visitors.