"It's never too late" is the message a 97-year-old grandfather shares after successfully obtaining his first degree. Giuseppe Paternò is a Silician who graduated in history and philosophy at the University of Palermo, becoming the oldest person in the world to obtain his first degree. After many years of study, long academic days and subjects steeped in history, which in one way or another was also his story, Giuseppe defended his thesis in the presence of his two children, Nunzio, 70 years old, and Marcella, 68 years old, and her four grandchildren. It was invested in the great hall of the Faculty of Letters and Philosophy.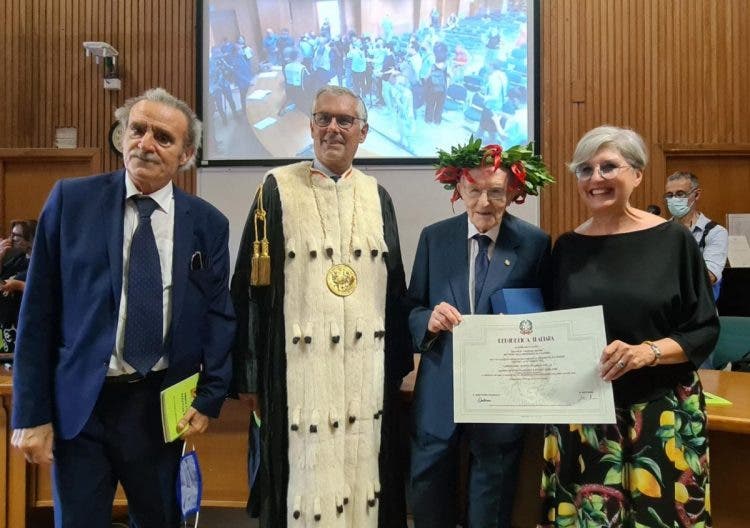 Those who saw him constantly in college point out that part of Giuseppe's big message is that there's always time to make dreams come true, and he's a clear example of that. Of course, he always kept in mind that one day he will be able to study. It was not until the age of 31 that he graduated as a surveyor at night school. From the age of 14, he worked on the railways as a telegraph operator and station master. For more than four decades he worked at the State Railroad until his retirement. After many years of service, he decided he wanted to study. Giuseppe comments: The important thing was to learn, to study, to reason. I started with two courses in theology. Each of Geuseppe's academic achievements was merited with his own efforts, he points out that he never received anything, not even at university where he, without imagining it, exempted all subjects, obtaining a mark of 29.80 where 30 is the maximum.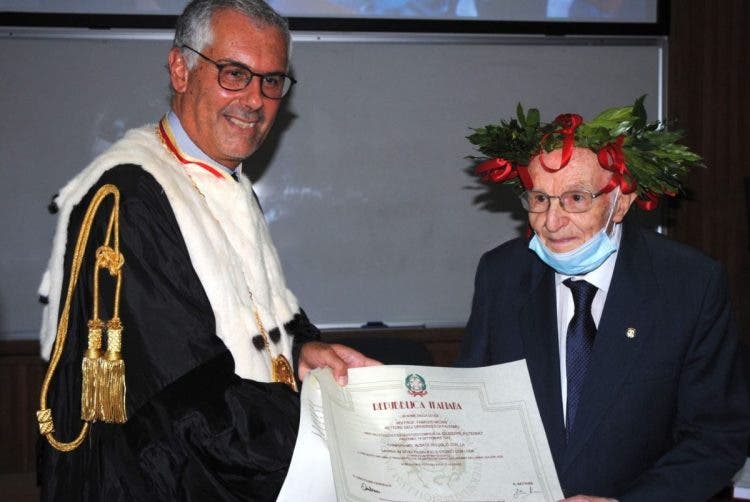 The rector of the University of Palermo, Fabrizio Micari, comments: Geuseppe studied an incredible career, dotted with 30 and 30 cum laude, one of those cases that give you immense joy. He is also a wonderful example for everyone. For our university, it is a real honor to have him among the students". Without a doubt, Geuseppe reminds us that it's never too late to start, let alone to make dreams come true. Geuseppe is passionate about history although his favorite subject is theology.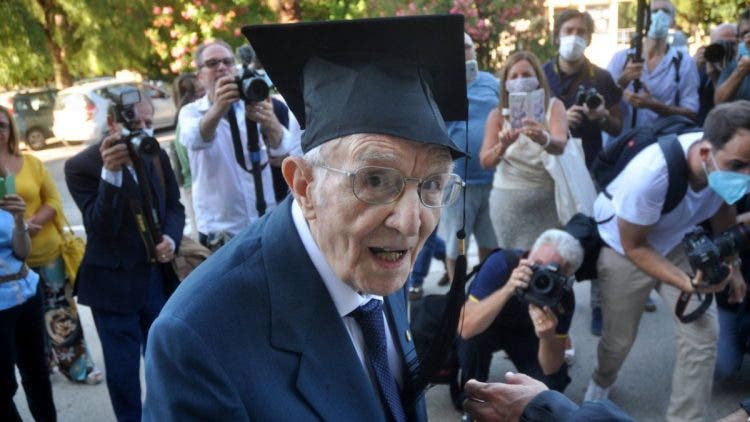 He wrote his thesis like those great enthusiasts who know that good things are long overdue, a Lettera 22 machine, his old Olivetti has become his life companion, his faithful witness to write his story, his dream. This tender character emphasizes that he will continue to write, but above all thinking: I always look ahead, I never get tired, and I tell young people to do the same. May they always continue to study, because my only regret is that I did not do it when I was young, as I would have liked. My biggest piece of advice for young people is to study, study, study. "There is always time to make dreams come true." Perseverance and discipline are the best tools. Don't forget to share this story in your networks and let's fill the world with encouraging messages.