Calum Courtney has the voice of an angel. Watch as he takes on an iconic Michael Jackson track. "Who's Loving You." Calum? We are!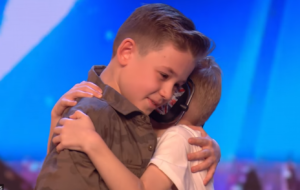 A 10-year-old boy named Calum Courtney from Essex, England, has wowed viewers time and time again. Despite the young man's talent, Calum's life is not without its own challenges. From an early age, doctors diagnosed the Essex teenager with a mild form of autism and Calum's mother says he has trouble making friends at school.
With that said, the music he sings has given him a special outlet and connection with viewers around the world. It was during season 12 of "Britain's Got Talent" in 2018, that Calum, then 10 years old, had the opportunity to give the show's judges and audience the performance of a lifetime.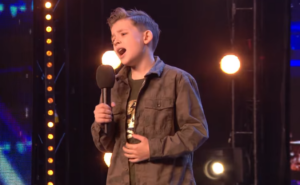 When he stepped onto the stage, the judges asked Calum if he was nervous. The boy appeared shy and said "no" in a sweet and gentle voice. It seems the judges were not convinced. But as soon as the boy began to sing, they could begin to believe Calum's answer. He certainly doesn't seem nervous during the dramatic and sizzling performance of Jackson 5's "Who's Loving You."
The autistic boy perfectly performed a Michael Jackson hit "Who's Loving You." brought the judges to tears