The A-list actor who is best knows for his roles in Pretty Woman and An Officer and a Gentleman fell in love with acting when he first interacted with the stage while at high school when he composed several amateur musical shows. However, it took quite some time before Richard Gere realized acting and being on stage was his thing.
After he dropped from university in order to pursue a career in acting, he experienced a few disastrous shows and decided to move "across the pond" to London, England where he got the role of Danny Zuko in the musical Grease in London.
When the musical was set up in New York, Gere made the decision to return to the States where he found work on Broadway.
He got his breakthrough role in the thriller Looking for Mr. Goodbar, starring alongside Diane Keaton, in the year 1977. A year later, Gere landed a starring role in Days of Heaven, and in 1980, he got the title role in American Gigolo.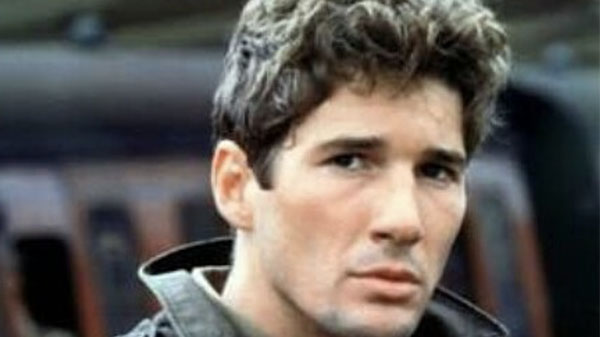 When he starred in one of the best romcoms ever filmed, Pretty Woman, Gere cemented his place in Hollywood. According to him, it was his co-star Julia Roberts who convinced him to take the role.
"To be honest, I didn't know if I was doing this movie yet. She's across the desk, we're getting to know each other, we're flirty-flirty, nice-nice," Gere told Smooth Radio in 2015.
"And [director Garry Marshall] calls up and it's kind of like, 'How's it going?' And I'm going, 'Yeah, yeah,' and she takes a piece of paper. She turns it around, and she pushes it to me. It said, 'Please say yes.' It was so sweet. And I was like [miming talking on the phone], 'I just said yes.'"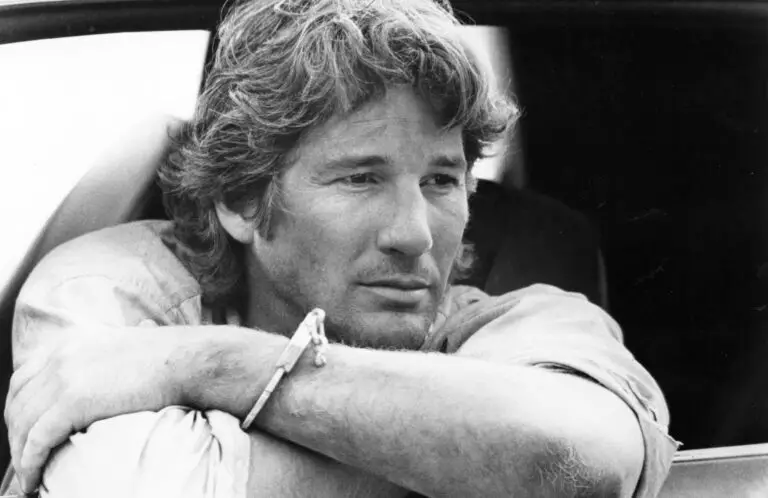 Before landing a prominent role, Gere felt like he had screwed up his career.
"Pretty Woman is something I never would have done. Neither is An Officer and a Gentleman. I had no interest in these scripts whatsoever," Gere said in a 1993 interview with Movieline magazine. "It was the same person knocking my door down on both of them, Jeffrey Katzenberg, first at Paramount, then at Disney, who was one of my first friends out here and still is. At the point of Pretty Woman, I had been kind of out of things for a while. I consciously [had] just said, 'Going off to do other things' and I fucked up my career to the point where [people weren't saying], 'Well, let's get Gere to do that.'"
He continued, "I had to crawl a little bit to get scripts. Doing Internal Affairs, for instance, was a very difficult decision for me to make because, potentially, that could have been such a piece of shit.
"One thing lead to another and I started to see something I could bring to this," Richard Gere recalled about the time when he considered Pretty Woman. "But it was a fairly mercantile decision, not a soul decision. Made the movie, had a great time making the movie and, probably because of the lack of pressure to do something important, I was able to explore other things in myself and as a man, too. I think I found a much freer way of working in that film, which I've used ever since."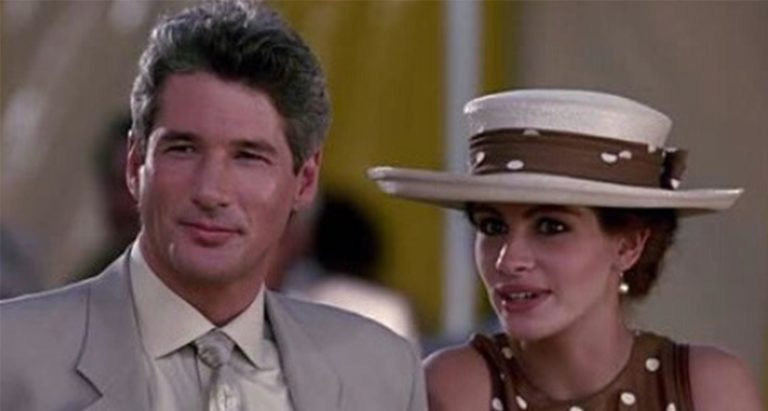 Although Pretty Woman helped shape Gere's career, he later described it as a "silly" movie he had forgotten about.
He even believed that the character he played, Edward Lewis, glorified Wall Street financiers so much that it helped contribute to the global financial crisis.
Although the movies he chooses to be part of are never about money, Gere earned millions of dollars throughout the years. It is estimated that he receives between $5 and $10 million for each of his films. According to Celebrity Net Worth, the actor is worth $120 million dollars.
Being voted People Magazine's Sexiest Man Alive in 1999, it doesn't come as a surprise that handsome Gere dated many beautiful woman.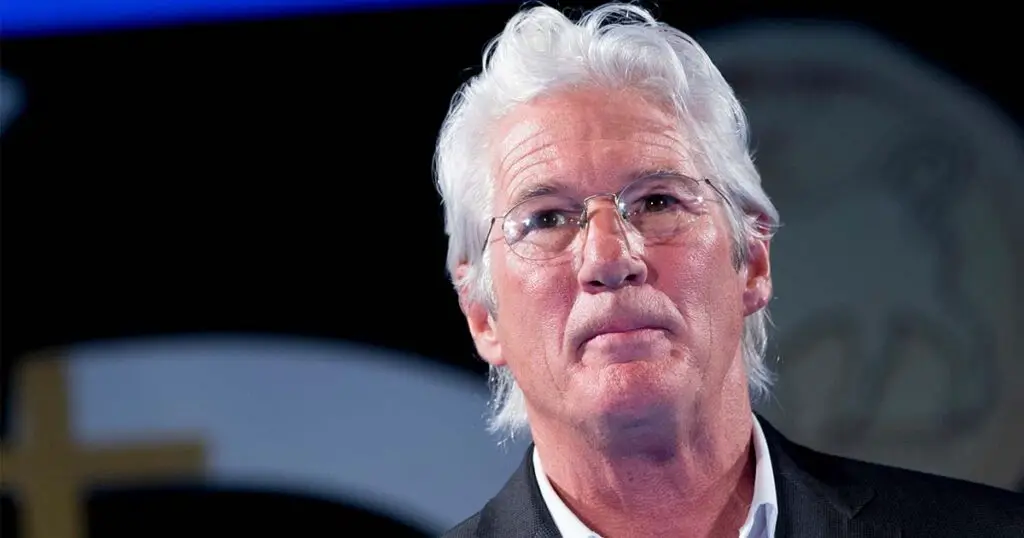 In 1991, he married model Cindy Crawford in an intimate ceremony. She was 17 years his junior and their marriage only lasted for four years. Then, in 2002, Gere married another model and actress, Carey Lowell. They had one son together, Homer James Jigme Gere, who is as handsome as his famous father. The couple, however, divorced in 2013 and went through a long and exhausting, both financially and emotionally, divorce. Details of their settlement have never been officially released publicly.
Today, Gere is married to Alejandra Silva, 40, with whom he has two sons. "He is the most humble, sensitive, affectionate, attentive, funny, generous man that I've ever met. What can I say? I'm so in love! How would you feel if each morning you were asked: 'What would make you happy today?' Not a day goes by that he doesn't mention how important I am to him. I feel very lucky," Alejandra told Hello! in April 2020.
The prestigious actor has turned to Buddhism years ago, and even met Dalai Lama, the highest spiritual leader of Tibet, and spoke of the encounter as a once-in-a-lifetime experience. Today, the two are close friends, but Gere can never forget the first time he met His Holiness.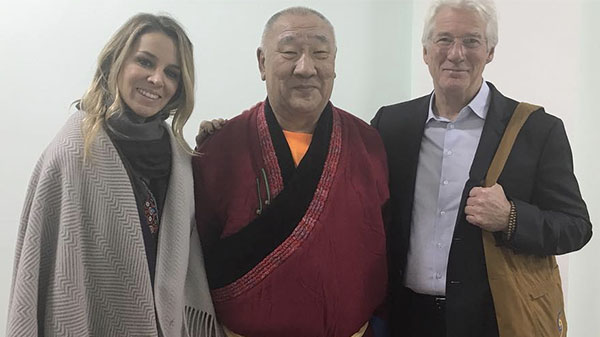 "We started out with a little small talk, and then he said, 'Oh, so you're an actor?'" the Pretty Woman star recalled.
"He thought about that a second, and then he said, 'So when you do this acting, and you're angry, are you really angry? When you're acting sad, are you really sad? When you cry, are you crying?'
"I gave him some kind of actor answer like it was more effective if you really believed in the emotion that you were portraying. He looked very deeply into my eyes and just started laughing. Hysterically. He was laughing at the idea that I would believe emotions are real, that I would work very hard to believe in anger and hatred and sadness and pain and suffering."
His love for the "Roof of the World" affected Gere's career a great deal and it all started when he decided not to follow his prepared speech during the Academy Awards ceremony in 1993 but used the occasion to protest against China's occupation of Tibet and its "horrendous, horrendous human rights situation."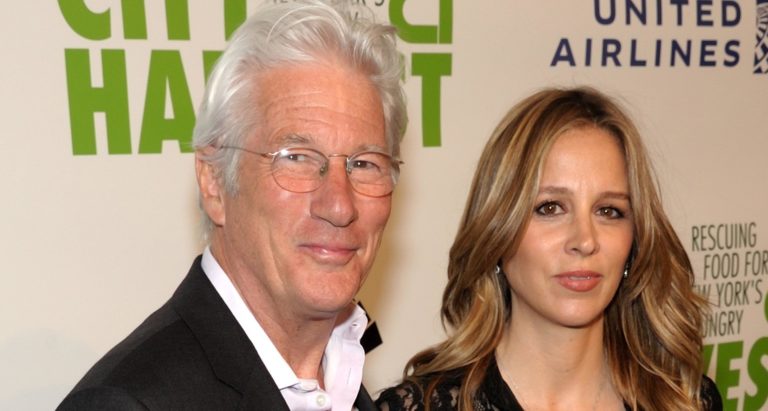 Gil Cates, the Academy Award's producer, swore to ban the actor from any future Oscar broadcasts.
Gere, however, didn't care. He believed speaking his mind was more important of all.
Knowing how huge of a market the Chinese TV industry is, Gere missed a huge number of roles in successful movies only because the Chinese banned every project he was part of.
Please SHARE this article with your family and friends on Facebook.
Bored Daddy
Love and Peace